Facing the explosion and strong impact of digital technologies on all economic sectors from industry and agriculture to services, from production and distribution to supporting sectors such as transportation, logistics, finance, banking and so on, organizations and enterprises are going through an unprecedented stage of development and adaptation in the effort to overcome risks and challenges, seize opportunities and maintain competitiveness in the digital economy.
Digital transformation is now considered the "backbone" of the Industrial Revolution 4.0 and plays an important role in improving operational efficiency, thereby creating great profit value. Therefore, in order not to lag behind, digital transformation is an inevitable thing that organizations and enterprises cannot ignore or delay.
However, the fact that 70-84% of organizations (according to McKinsey and Forbes) failed in digital transformation shows that it is not an easy task. The reason for the failure is that numerous organizations approached digital transformation only in terms of technology transformation while it is not Technology but Strategy that is the driving factor for Digital Transformation, and People and Culture are the most important factors of the Digital Transformation problem.
Vietnamese Trainees visited and studied at Facebook – Singapore
Pioneering in digital transformation for energy industry
Since 2015 starting with training activities in Singapore and working in France, VietStar Training and Consulting JSC has been constantly made efforts to develop training and consulting programs on Digital Transformation in line with the reality of Vietnamese enterprises, especially those operating in energy industry. VietStar's digital transformation training and consulting journey has been promoted by exchanging and discussing with foreign partners, visiting successful digital transformation models of international organizations and corporations and consulting leading experts in digital transformation.
In 2020, VietStar successfully organized the conferences on digital transformation strategies for major enterprises such as Electricity of Vietnam, PetroVietnam Camau Fertilizer JSC, Power Generation Corporation 2, Binh Son Refining and Petrochemical JSC, and Southern Power Corporation to provide a comprehensive perspective and approach to digital transformation with best international practices and experience in digital transformation.
In 2021, VieStar has a strategic partnership with KPMG Singapore in digital transformation consulting for Vietnamese enterprises. KPMG is a global organization of independent professional firms offering audit, tax and advisory services, operating in 146 countries and territories.
VietStar-KPMG partnership was marked by the Digital Transformation Consulting Project for Hai Phong Thermal Power Joint Stock Company and A Vuong Hydropower Joint Stock Company with the goal of supporting these enterprises to become Southeast Asia's leading ones in applying modern digital technologies and developing skilled digital leaders to lead the enterprise's digital transformation journey.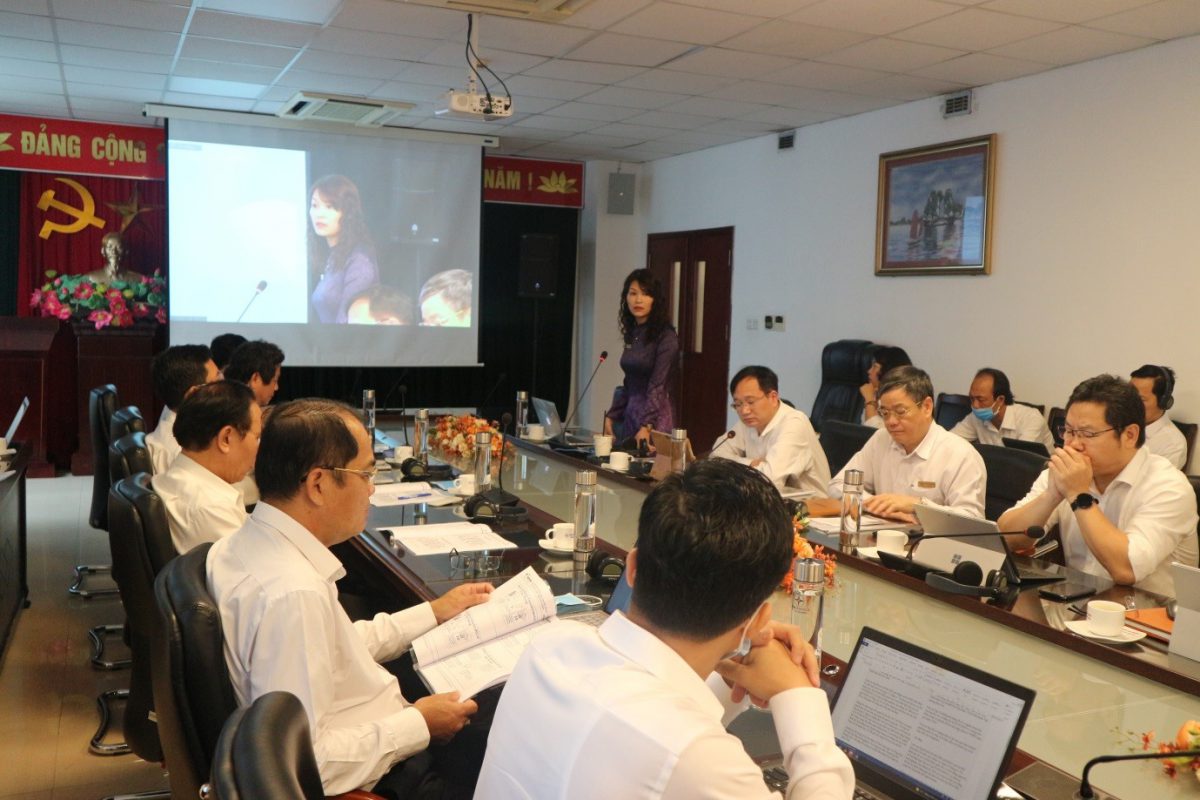 Digital transformation Strategy Report at Hai Phong Thermal Power JSC – Genco 2
Through innovative training and consulting methods that are suitable for each business specificity and experienced advisors and experts at home and abroad, VietStar is proud to be a world-class training and consulting brand in digital transformation and several fields for large corporations in energy industry as well as other businesses, banks and commercial organizations in Vietnam.