Senior experts
VietStar has been proud of offering high-quality training courses and comprehensive consulting solutions thanks to the partnership with a team of senior experts who are advisors of ASEAN governments, strategists, economists, and consultants for businesses in the Fortune Global 500 list, prestigious domestic and foreign scholars from world-renowned educational institutions such as the University of Washington (USA), Paris Graduate School of Management (France), National University of Singapore, Singapore Management University, International Professional Managers Association (UK) and Pareto Cost Consultancy BV (Netherlands), etc.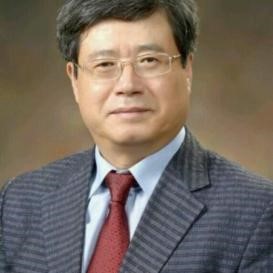 PROF. SUNG HAG YONG
Sung Hag Yong worked as a professor at Ulsan University, South Korea.
He is a member of the Board of Directors of Korea National Oil Corporation. Mr. Sung was the former Deputy General Director of SK Energy (South Korea) which is a leading corporation in South Korea with 95 subsidiaries and 113 offices around the world and was ranked 57th on the Fortune 500 list.
PROF. DR. JOHN BEHZAD
Prof. Dr. John Behzad served as a professor of management & finance at California State University and Paris Graduate School of Management (PGSM).
He is an international consultant on strategy and financial investment.
Prof. John held the position of Chief Executive Officer of the Institute of Emerging Technologies and Innovative Systems at California State University, and directly led a number of national and regional projects funded by the US Department of Education, the State of California, and telecommunications companies in California.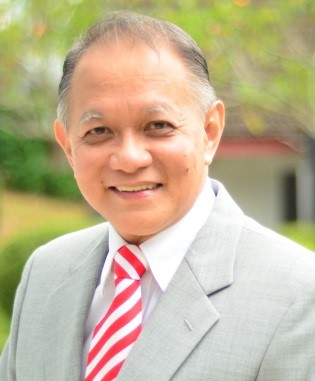 PROF. DR. JOHN VONG
Prof. Dr. John Vong is a senior advisor of the World Bank and UNDP.
He is a leading professor of finance at New York University, USA, and an international consultant for partners in more than 20 countries around the world.
In particular, Prof. Dr. John Vong has more than 10 years of working experience in Vietnam in particular and Asia in general. Prof. John is the co-founder of BaliPay in Asia which aims to build sustainable communities through digital financial supply chains.
PROF. LARRY R. WILLIAMS
Prof. Larry is America's leading professor of soft skills training and senior lecturer at the Paris Graduate School of Management (PGSM).
He is a senior lecturer and prestigious international consultant in management and leadership for government organisations, corporations, and large companies around the world.
Prof. Larry served as a business administration consultant for Sony Corporation, Motorola, Dell Corporation, Malaysian Industrial Development Authority, Malaysian Investment Corporation (PNB), etc.
DR. KANES K RAJAH
Dr. Kanes K Rajah is Chief Executive Officer of Chartered Management Institute.
He is a direct participant in the leadership transformation programme for senior managers at Petronas Group, Malaysia.
He held key positions in major corporations including European Marketing Manager for DCI Ltd, Senior R&D Director for Kraft R&D Europe Inc, and Commodity Trading Manager for Ernest George Ltd in the UK.
Dr. Kanes K Rajah also served as a Principal of the Business Schools in Pretoria, South Africa, and in the UK.
DR. VO TRI THANH
Dr. Vo Tri Thanh got Ph.D. in Economics from Australian National University. He is the former Deputy Director of the Central Institute for Economic Management under the Ministry of Planning and Investment and a member of the Prime Minister's Advisory Group for the 2011-2016 term.
He is a senior expert in economic analysis and policy advice on Vietnam and regional economic forums.
Dr. Vo Tri Thanh has received many important awards such as the United Nations Special Prize for Policy Impact of the Country Report on Human Development 2001 (co-author), Second-class Medal for 2005 outstanding development research of the Global Development Network (GDN) (co-author), etc.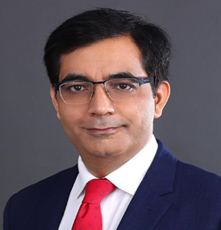 MR. AMIT SHARMA
Amit Sharma is a Researcher, Strategist, and Integrator of Digital Transformation technologies (Industrial IoT, Cloud, Analytics, Artificial Intelligence, Machine Learning, and Blockchain).
Amit has 22 years of Business and Market Development Leadership experience in the mobile and IT industries. He is a member of the Blockchain & Climate Institute – an international network of science and technology experts specializing in consulting and implementing emerging technologies.
Amit served as the Vice President and Head of Global Digital Business Development at Tech Mahindra – a global IT and Communications company specializing in consulting for Fortune 500 companies to transform their businesses.
MR. JOHN ANTONY
John Antony served as a Board Advisor, Strategic Management Consultant, and Honorary Aide-de-camp to the President of Singapore from 1997 to 2001.
John Antony has more than 26 years of management consulting and strategic advisory experience throughout the Asia Pacific, Europe, and Africa in many areas such as strategic planning and execution, organisational change/transformation management, developing training, and coaching leaders, and operation and process improvement, etc.
He held the positions of Vice President of African Human Resource Confederation (South Africa), Senior Vice President of ​​Ascendas Pte Ltd (Singapore), and Advisor to the Board of Directors/Members of many large enterprises such as Tabung Amanah Pekerja Brunei, Robert Bosch (HongKong), Pratt & Whitney Canada (P&WC) (Asia Pacific), etc.
MR. ALBERT ANTOINE 
Albert Antoine is a Technology Advisor on AI, Data Science, and Digital Transformation for Former Deputy Prime Minister and President of Singapore, ministries, and agencies under the Singapore Government.
He has served as a digital transformation technology advisor for Asian governments such as Japan, Indonesia, South Korea, Taiwan, Vietnam, World Bank, multinational corporations, and businesses in America, Europe, and Asia.
In 2018, Vietnam Prime Minister Nguyen Xuan Phuc invited him to participate in the Industry 4.0 Summit in Hanoi as the keynote speaker along with the Prime Minister, Deputy Prime Minister, and other speakers from the World Bank and the World Economic Forum.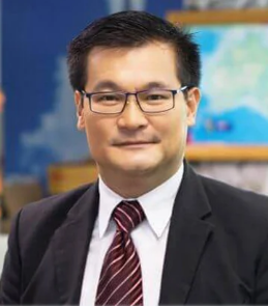 MR. CHOR GHEE LIM
Chor Ghee Lim is an Investment and Strategy Consultant in Finance and Taxation and General Director of Tricor Vietnam under Asia's largest group providing business expansion and investment consulting services.
He served as Director of External Relations and Co-Founder of IMM Group, Former Vice President of Star Cruises Limited (Hong Kong), responsible for legal and corporate affairs for all operations in more than 15 countries.
Lim has nearly 30 years of experience in corporate operations and investment management consulting, foreign direct investment, cross-border tax and financial management, mergers and acquisitions, strategic alliances and ventures restructuring and management, and assisting many foreign companies to expand their business in Vietnam.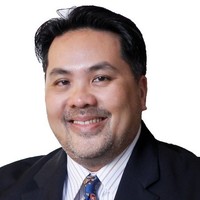 MR. SEAN T. NGO
Sean T. Ngo is Chief Executive Officer of VF Franchise Consulting.
Sean T. Ngo has extensive experience in franchise development, strategic planning, negotiations and business development, finance, and management.
He worked for companies on Fortune 500 list including Microsoft.