VietStar Training and Consulting Joint Stock Company is a leading prestigious unit in Vietnam having a long history of achievements in Training and Consulting based on the needs of Enterprises with a vision to become a dominant Consulting and Training Group in ASEAN.
Impressions in Corporate Training
With a decade of implementing consulting and training activities, VietStar has extensive partnerships with numerous major educational institutions and universities in the world such as the National University of Singapore, Singapore Management University, University of Ulsan – Korea, Paris Graduate School of Management, Leipzig University – Germany, University of Washington – USA, International Professional Managers Association – UK… and numerous prominent corporations in the world, namely Hyundai Group – Korea, EDF Energy Group – France, Philips Group – Netherlands, BMW Group – Germany… Besides combining theory and practice, the training programmes organised by VietStar always update corporate governance trends in the digital era to meet practical needs and have high applicability in businesses.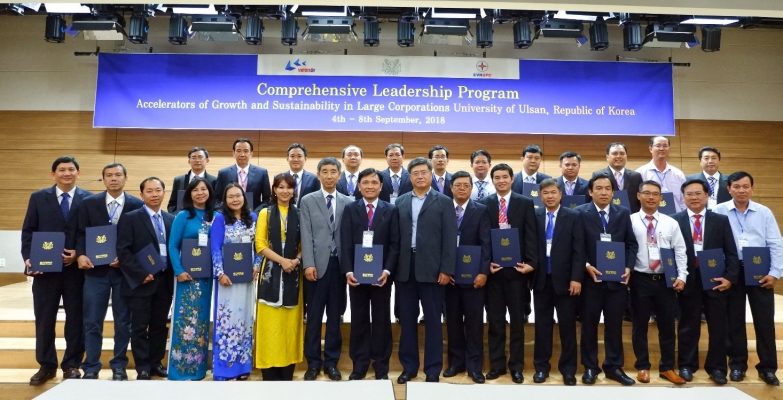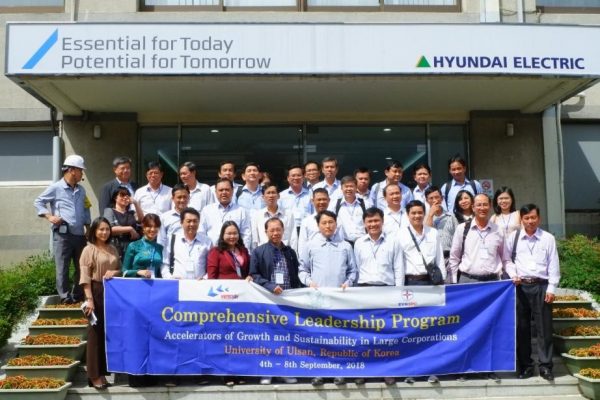 The training programs jointly organised by VietStar can be mentioned as: "Professional Leadership and Management for Leaders" at the Southern Power Corporation; "International Professional Management" at the Northern Power Corporation; "Strategic Design and Management, Corporate Financial Management, Leadership Skills and Styles" at Vietnam Electricity; "Modeling and Analysis of Costs, Economics and Risks for oil and gas projects" at Petrovietnam; "Corporate Financial Management and Senior Executive Management" at the Central Power Corporation; "Improving Management Skills for Team Leaders and titles equivalent to BSR" at Binh Son Refining and Petrochemical Joint Stock Company, and so on.
Impressions in Corporate Consulting
In the field of consulting, since its establishment until now, VietStar is proud to be a reputable consulting company that is trusted by leading corporations and companies such as Northern Power Corporation, Binh Son Refining and Petrochemical Joint Stock Company, Northern Electricity Information Technology Company, Quang Ninh Mechanics and Electricity Corporation, etc. as the implementation unit for consulting projects.
Some typical consulting activities of VietStar can be named as: Communication consulting to improve the image of Binh Son Refining and Petrochemical Joint Stock Company, Consulting and training to build an effective performance evaluation system BSC/KPIs for the Northern Power Company; Consulting, training, reviewing, organising and developing the BSC strategic management system and the KPIs performance measurement and evaluation system for the Northern Electricity Information Technology Company; Consulting the implementation of BSC/KPIs system for Thanh Hoa Electric Power Construction Joint Stock Company, Quang Ninh Power Company, Ha Nam Power Company, Hung Yen Power Company, etc.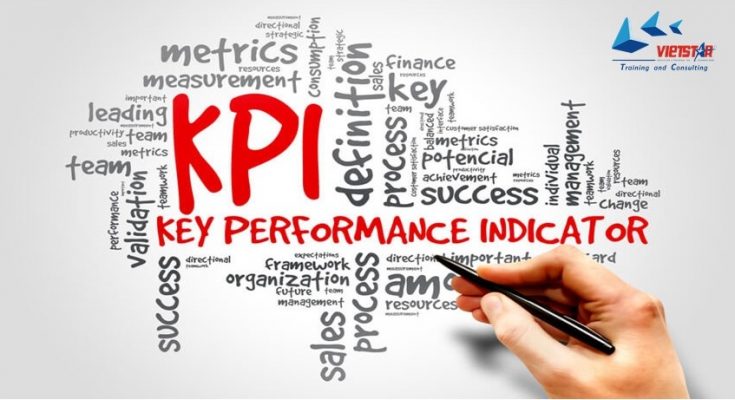 Impressions in Organizing Workshops – Talks
Organising thematic Workshops – Talks is also one of the activities that VietStar cares about and strives to deploy to bring professional leadership development activities to Leaders and Managers. Some of the Workshops – Talks jointly organised by VietStar can be stated as: "Economic and Technology Trends 2018 – 2020: Strategic Implications for Vietnamese Enterprises" for CEOs, Human Resource Directors, and Training Directors of more than 40 enterprises from Groups, Corporations, Banking Institutions and many large enterprises in Vietnam; "Strategic Thinking and Passion Management – The Factors Drive Growth and Sustainability in Large Corporations" at the Northern Power Corporation, "Leadership Qualities and Strategic Planning in the Industrial Revolution 4.0" at the Central Power Corporation, and so on.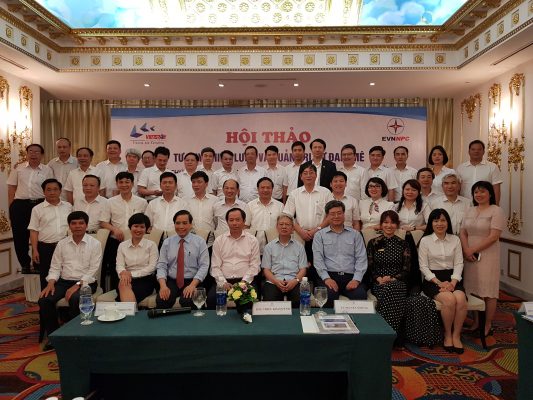 VietStar Economic and Financial Affairs Newsletters
In addition to implementing activities in the field of Training, Consulting, and Workshops – Talks; every week, VietStar also publishes Economic – Financial Affairs Newsletters to synthesize the most updated and useful information, helping Managers and Leaders to grasp the situation and stay abreast of corporate governance trends in the world.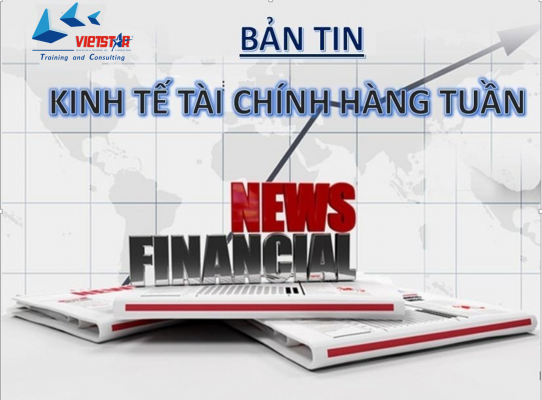 With the philosophy of Customer Satisfaction – A Talent Consultant Team – Rapid Implementation with Excellent Results in Training and Consulting, VietStar is honoured to become a trustful partner of many reputable Universities and Consulting – Training Organisations in the world; At the same time, VietStar is also a priority choice for large enterprises such as Vietnam Oil and Gas Group (PVN), Electricity of Vietnam (EVN), Northern Power Corporation (EVNNPC), Power Corporation Central Region (EVNCPC), Southern Power Corporation (EVNSPC), Binh Son Refining and Petrochemical Joint Stock Company, etc. in implementing consulting and training projects.
VietStar – Sharing knowledge – Create Value
VIETSTAR TRAINING AND CONSULTING JSC